SCProbond™ Copper Mining & Processing
Silicon Carbide Products, Inc. and the Copper Mining Industry

The copper mining industry comes with an array of high abrasion, high temperature and high corrosion processes that demand strength and longevity from equipment. From material transport, to separation, to smelting, the process severity is high from start to finish. At SCP, our engineers work with customers to design shapes that cater specifically to the aggressive areas in their system. In high abrasion / corrosive applications, we understand that minimizing seams where possible will create significant lifetime extension and increase MTBF. Our team specializes in large monolithic shapes typically limited to time-consuming, seam-filled tiled linings. This offers an advantage to customers whether they are operating a mine, overseeing a processing plant, or servicing the mining industry.
The Four Grades of SiC offered at SCP allow for a lining material that is properly suited to our customer's application as each have unique advantages. SCProbond™ N (Nitride Bonded SiC) is our "workhorse" grade of silicon carbide and serves a wide range of high temperature / sliding abrasion applications at an effective cost. SCProbond™ TN (Nitride Bonded SiC) is a second form of nitride bonded silicon carbide developed and manufactured exclusively at SCP. "TN" refers to the "Through Nitriding" process that has been optimized for this product and allows for a wear rate that will not increase as the center of a thick cross-section is worn. This is an issue typically associated with NBSiC parts with a thickness beyond ¾". For customer's that need nitride bonded SiC parts with cross-sections ¾" and greater, SCProbond™ TN offers an equalized wear resistance up to 4" across, which allows for greater predictability and scheduled maintenance. The extremely low porosity of SCProbond™ R (Reaction Bonded SiC) and SCProbond™ SSiC (Sintered SiC) offer sealing capabilities in extreme abrasion / corrosive areas. Sintered SiC also offers extreme flexural strength with a high modulus of rupture allowing for greater load carrying capacity.
Separation & Concentration
Custom Liner Shapes
Cyclone and Hydrocyclone liners

Chute liners

Conveyor guards

Suction side plates

Inlet heads

Tailing linings

Pipe systems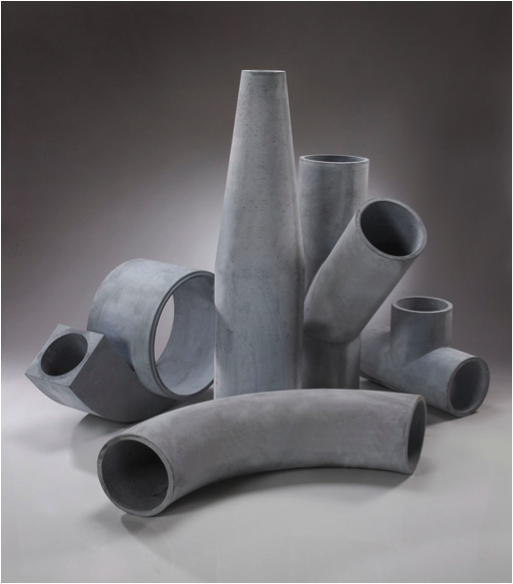 Down-time is detrimental to the performance objectives of a processing plant. The custom drop-in liners we manufacture for the mining industry are designed to maximize equipment lifetime, optimize separation efficiencies, and avoid tedious tiling systems.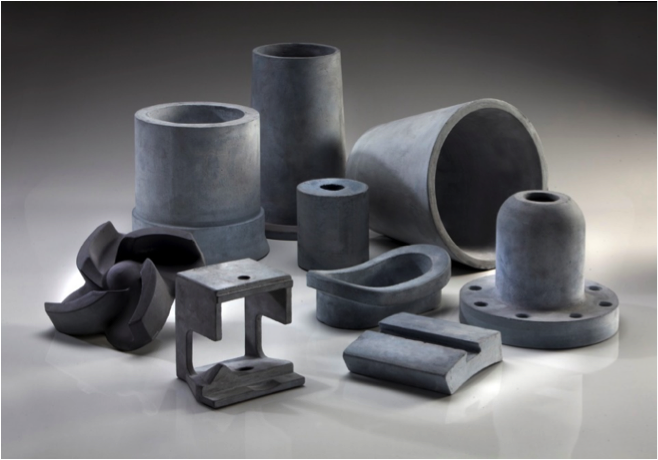 Smelting & Refining

Custom Liner Shapes
Tuyeres

Flash pots

Quench Vessels

Crucibles

Choke Tubes

Impingement Blocks

Pipe systems